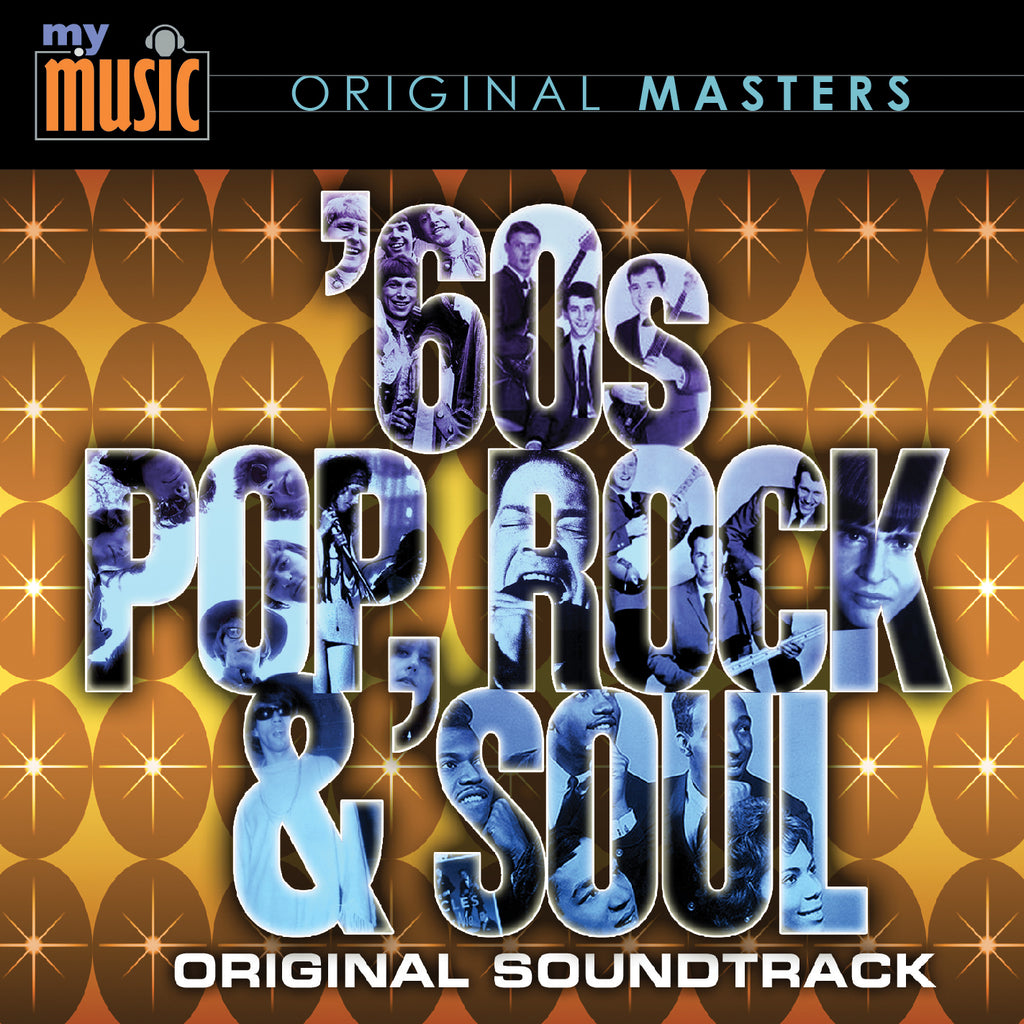 60s Pop, Rock & Soul Original Soundtrack
---
New live concert performances of hit songs by the original artists. There are 10 songs from the program with an additional 12 songs not in the broadcast.
1. *** Daydream Believer - Davy Jones
2. A Little Bit Me, A Little Bit You - Davy Jones
3. Girl - Davy Jones
4.
You Are My Special Angel - Bill Burkette and Hugh Gyer
5. Knock On Wood – Eddie Floyd
6. *** I'm Into Something Good - Peter Noone
7. *** There's a Kind of Hush - Herman's Hermits featuring Peter Noone
8. Mrs. Brown, You've Got a Lovely Daughter - Herman's Hermits featuring Peter Noone
9. *** I'm Henry the Eighth, I Am - Herman's Hermits featuring Peter Noone
10. Silhouettes - Herman's Hermits featuring Peter Noone
11. Listen People - Herman's Hermits featuring Peter Noone
12. What a Wonderful World - Herman's Hermits featuring Peter Noone
13. *** 96 Tears - ? & The Mysterians
14. Walk, Don't Run - The Ventures
15. *** Hawaii Five-O - The Ventures
16. *** Ooo, Baby Baby - The Miracles
17. Tracks of My Tears - The Miracles
18. Sky Pilot - Eric Burdon
19. San Franciscan Nights - Eric Burdon
20. Volunteers – Jefferson Starship
21. *** Hey There, Lonely Girl - Eddie Holman
22. *** Classical Gas - Mason Williams
***Indicates the song is featured in the broadcast program
---
Share this Product
---
More from this Genre